ELYON NEWS
Hey everyone!
Are you excited to get to know more about Elyon? Then, how about subscribing to our newsletter? In this event, everyone will be rewarded, just by subscribing to the newsletter!
Event Duration
18 August, 2021 (Wed) - Game Launch, 00:00 UTC
Event Details
Users that subscribe to the Elyon newsletter during the event period, and are also subscribed on the day of Game Launch, will receive the following rewards:
Rewards

Parrot Mount

Star's Blessing (7 Days)




The rewards will be sent as a Coupon on the day of game launch.

Further details on how to claim your Coupons will be shared at a later time in this post.

If you are already subscribed to our newsletter, you will also receive the rewards.

The parrot will be colored yellow!
Event Guide
Click the button below to go to your account page!

Login with your account and turn on the newsletter button as you can see from the image below.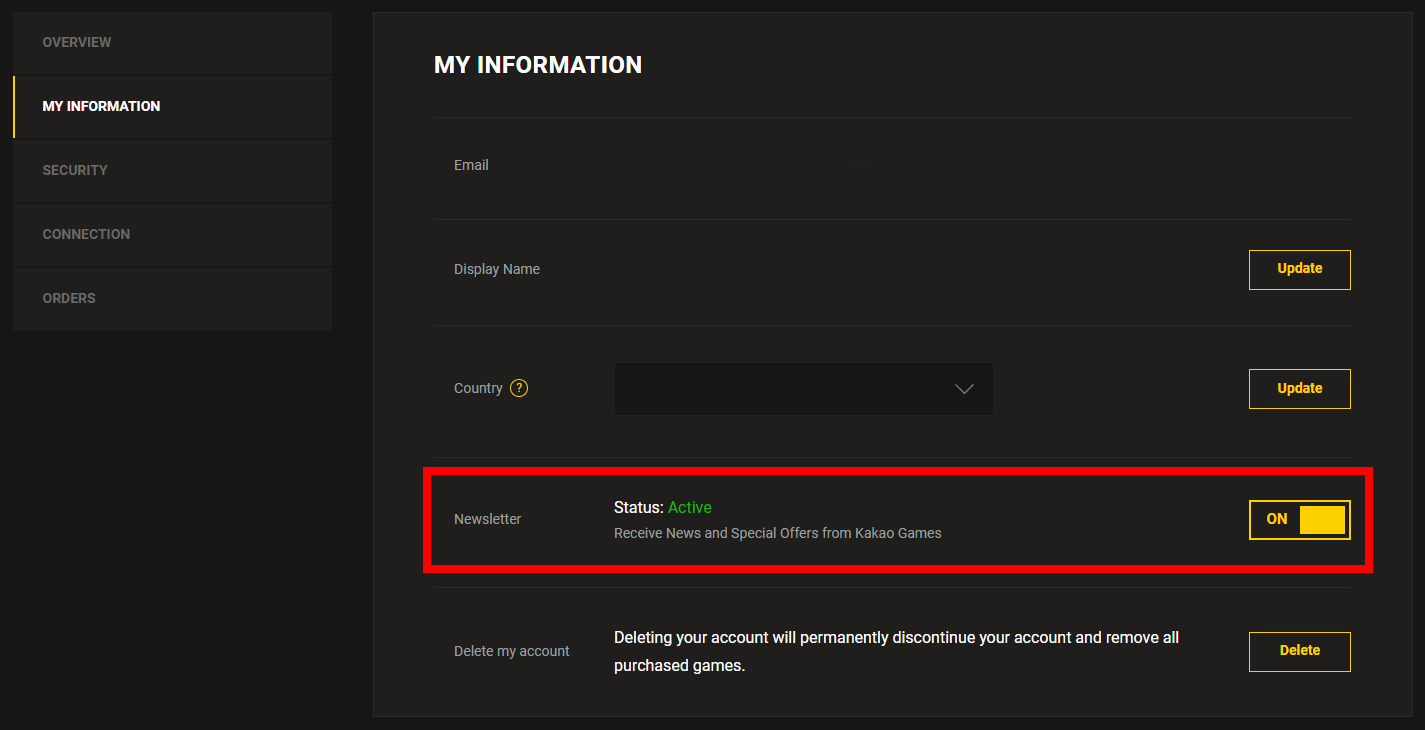 Event Notice
- Kakao Games reserves the right to change or cancel the event with no prior notice. If changes are made, they will be announced on this event page.
- This event is subject to the General Terms of Use.